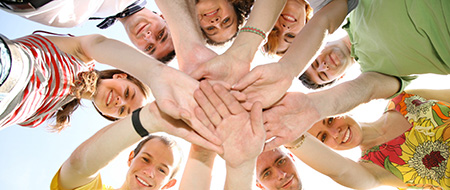 We love comfort!
We know how important it is to our specialists to have a comfortable workplace. Our office is situated in the centre of Moscow, just a few minutes from the metro. Our employees have everything they need. In addition to this our employees have an unlimited supply of tea, coffee, biscuits, fruits, vegetables and other goodies! We also have table tennis, darts and poker. And we're still trying to persuade our accountant to buy us air hockey and billiard tables!
We're welcoming!
We care about our non-resident employees so we help them to find accommodation and provide them with a 'financial boost'.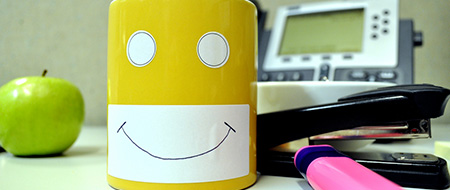 We're proud of our team.
Our team consists of the most fun and active people and we always welcome new colleagues.
We care about your health and relaxation!
It's important to us that our colleagues are not worried about their health, so we provide free health insurance. We also want to make sure that our colleagues are well rested. That's why we issue an annual travel voucher in denominations of 700 and 1000 euros.
---
Vacancies
Working for us provides the opportunity to become a part of a dynamic online project with excellent career prospects and a competitive salary. We comply with labour laws and offer excellent working conditions: guaranteed health insurance, social support, and all necessary modern technology.
Requirements
You must be innovative and ambitious
You want to be the best in your field.
You have excellent people skills and are be able to work in a team.
You are be able to work in a dynamic environment with minimal supervision.
You must be punctual and responsible.
You are interested in the latest trends in web technology, services and design.
You have an enthusiastic attitude to work.
If you believe you have the talent and experience to join the Wamba team, but are unable to find a suitable vacancy, contact us and convince us that you are an invaluable employee.
Our team
Working for us means being immersed in the dating and social world all day long! We're sure you'll agree that very few companies offer such working conditions.
Throughout the working day you'll be able to discuss your progress with fellow colleagues over a cup of coffee and snacks in the kitchen.
---