Developers
A platform launced in the middle of October 2011 demonstrates steady growth of audience and excellent financial performance. Popular applications get installed by thousands of users daily. As practice shows applications with new dating mechanics focusing on interaction between heterosexual partners show best efficiency results.
Where to start?
First of all read Application placement rules and Agreement-offer. If you have questions especially regarding monetization of applications and billing system, please contact Manager of the application platform via . If you agree with the terms and the agreement, proceed with placing.
First you need to log in with any profile activated to the developer's interface. Follow this navigation chain starting with the main menu of the website: Application / Information for Developer (left column) / Developer's Page . For access you will need to think of a developer's password, more about which you can read in question 5. In the developer's interface you can add new applications, change their status, order withdrawal of the money earned, view different statistics and do lots of other useful and interesting things.
A bit of statistics: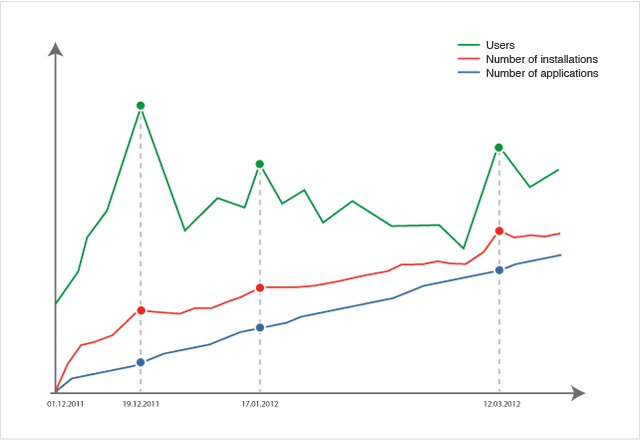 ---