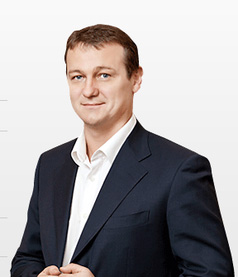 Victor M. Remsha is a successful Russian entrepreneur and venture investor who was born on October 19, 1970 in Krasnoyarsk. Victor Remsha graduated from the Bauman Moscow State Technical University majoring in Radio-electronic systems in 1995.
In 1994 Victor Remsha with fellow students founded Finance-Analytic company which published specialized daily newsletters providing traders with the latest information about the issuers and securities quotations on the stock exchange. Finance-Analytic was transformed into Finam Investment Holding in 2002, and was comprised of investment company Finance-Analytic, Finam information group, Finance-Analytic Terra investment company, and Finam Insurance trade communications and insurance broker.
Finam Global investment fund was founded in 2012. Over the years, Finam Global managed by Victor Remsha has become a prominent player on the venture capital investment market. The fund successfully conducts activities related to the acquisition and sale of promising assets in the Russian and foreign markets. Finam owns a majority stake in Wamba (Mamba), other shares are owned by Mail.Ru Group Limited (LSE: MAIL).
---